Today, for the third time in my life, I'm moving across the country, this time to Cornell med school and New York City. It's up to me to bring the things to transform that empty dorm room into my home for the next four years.
I did it. I'm bringing basically every non-consumable possession I need with me on the airplane. Bedding, cookware, hiking equipment, an entire wardrobe, everything else. I fit it all into three densely packed suitcases and one backpack.  The three suitcases fit inside each other. Heck, there's a second backpack inside! A homage to my serious Tetris days, perhaps.
LUGGAGE
Camera Backpack (20 lb)
Large Suitcase (49 lb)
Medium Suitcase (46 lb)
Carry-On Suitcase (37 lb)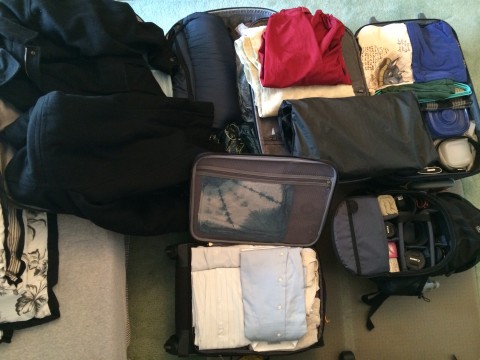 What do the possessions I pack say about me? Well, my "essentials" are my laptop equipment, 10 pounds of camera gear, 3-pound speakers, and way more Rubik's Cubes than I can operate at once. Typical.
The main component of luggage is clothes, and half of it was bought in the past two months (!!!). It was my personal project for the summer to update my wardrobe, and I wonder why I hadn't done it earlier. My parents have taught me that first impressions are important and that I should spend money wisely on any possession to ensure it serves me well. Yet, for clothes, the majority of my luggage, we consistently bought from clearance racks and compromised on fit and style? And I never thought twice about it? Weird.
Once I decided on three suitcases, I actually had some room to fill (space to kill?). Thus, I packed 15 pounds of cookware, 9 pounds for a comforter and sleeping bag (for camping), and a few other furnishings like clothes hangers and my trusty surge protector.
What the heck did I cut out to fit "everything" in the luggage? Aside from the obvious things like consumable resources (e.g. food, shampoo, TP), most decorations, games, and novelty items, conspicuously absent are books and notes. All of my relevant college notes are in .pdf form and stored in Dropbox. The only text I have is my brother's anatomy atlas, and I intend to store as many texts I can in my school iPad. Digital is portable, and I like portable.
What does what I packed say about who I expect to become? Well, No Super Smash Bros controller, no video games, no Magic cards, no violin; I've departed from many aspects of my past, and I'm perfectly comfortable with that. I'm bringing lots of dress clothes for the sake of my future patients, but that's expected. Nah, there's more. I'm packing a brand new look, a new iPhone, a new legit camera, and an ambitious attitude of reinvention.
It's an exciting time. Every single aspect of my life is about to change radically. From west to east. From beaches to The City. From work to school, relaxed to intense, relatively isolated to living in the same building as my peers. This intervening year in Santa Barbara has been like a cocoon, and I can hardly recognize myself on the other side. Med school will be challenging, but I've armed myself well with stuff, packed conveniently in three suitcases in a backpack. Bring it on.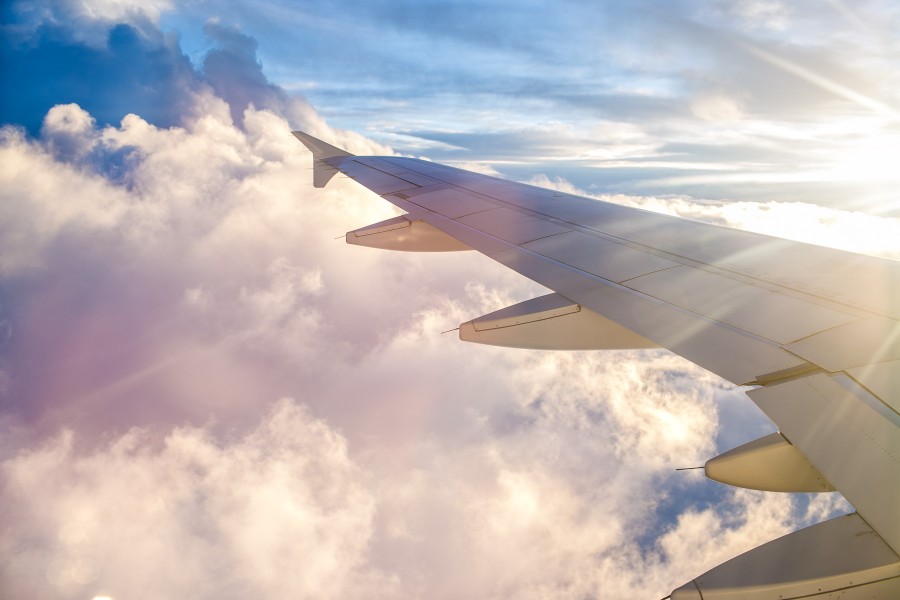 PS. if interested, this is what I packed:
ESSENTIALS
laptop, charger, mouse, fan, hard drive
phone, headphones, earbuds, speakers
wallet, keyring
camera, lenses, tripod, battery, memory card
four cubes
BEDDING
fitted sheet, down comforter, sleeping bag
COOKWARE
big pan and lid, small pan, big pot and lid, small pot and lid
spatula, ladle, tongs, kitchen knife, x2 cutting board
plate, bowl, cup, plastic bowl, plastic cup
x8 tupperware
x2 steak knives, x2 forks, spoon, chopsticks
CLOTHES
Standard: x13 tees, x7 pants, x3 shorts, x18 socks, x10 underwear, x2 polos, x4 button-downs, x2 sweaters, x2 long-sleeves, x1 pajamas
Dress: x1 suit jacket, x2 slacks, x5 shirts, x4 ties, x3 undershirts, x2 belt
Shoes: sneakers, running shoes, dress shoes, hiking boots
Jackets: peacoat, army jacket, light jacket, windbreaker
Accessories: gloves, beanie, x2 scarves
OTHER
school backpack, shoebag
x2 pencil, lead, eraser, x7 pen, x2 marker, ruler, x2 scissors, paper knife, pocketknife, tape
chopin ballades, anatomy book, clipboard, folder
travel toiletries, razor, contact lenses, bath towel, face towel
x8 clothes hangers
extension cord
headlamp
lint roller
cards, set, chess
decorative handkerchief box of trinkets
Pack in modular pieces. My toiletries are protected in tupperware; my dishes are padded by shirts inside the big pot; the pan stacks well with its upside down cover; the shoes stack together into a compact rectangle. To fit everything within weight limit, pack by density. The carry-on has the textbook, speakers, and tightly rolled or stacked shirts, the medium luggage holds cookware wrapped in pants for padding, and the big one gets bulky things like overcoats, bedding, and shoes. Ensure the suitcases are full to resist compressive forces, but not so full that you inadvertently add uneven pressure yourself by forcing them shut.