If there was one thing for me to continue from last year (i.e. this blog's work), it had to be nature photography. Obviously, living in New York City offers many perks, but easy access to nature is not one of them. Central Park is my one respite, a 0.8 mile run up 7 avenues from campus, so I started going pretty darn often.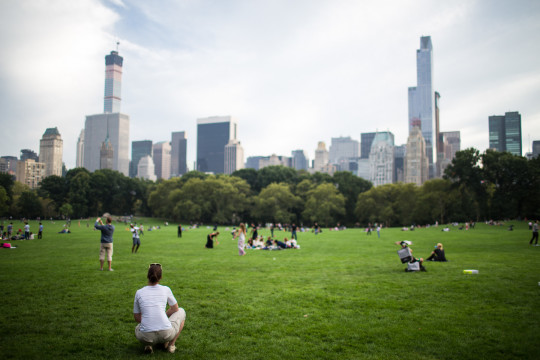 My initial idea for a photographic project was to document some of the intriguing characters I came across during a typical "day in the park". It's a drastic shift from my roots in pure scenic shooting, but hey, New York calls for it. In fact, New York City is basically best place for that in the world, with an abundance colorful characters wandering around everywhere. For example, these four macaw parrots are brought by their quirky owner to the park often, and I happened upon them sitting on a particularly photogenic African woman passing by. She looks like a Disney princess!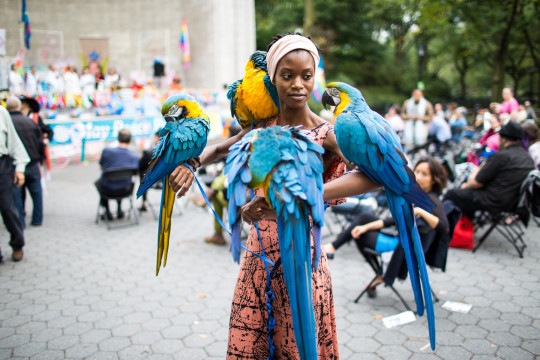 The buskers in the park are consistently some of the best I've heard anywhere, including this jazz quartet. I remember there was this little 2-year-old bobbing arhythmically to the music. See him in the bottom right?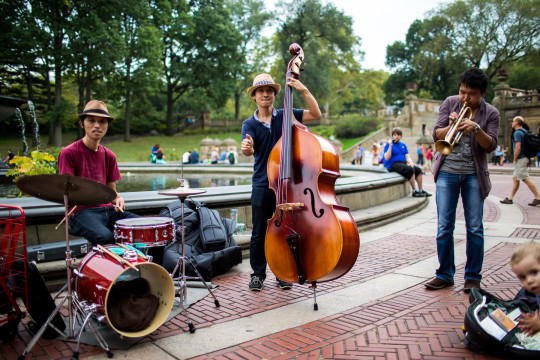 These kids were having a blast chasing the bubbles. The bubbles were having a blast too, I guess.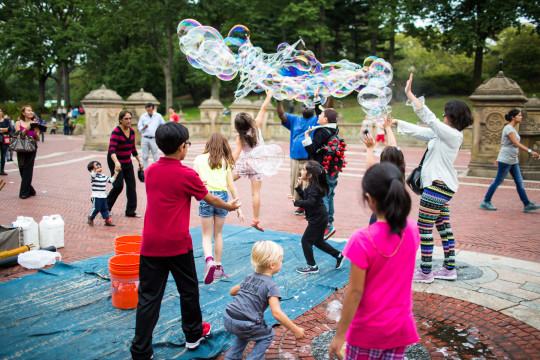 Back when the weather was pleasant, some of my classmates and I walked there together to play some frisbee, lie in the sun, and eat some (cup)cake.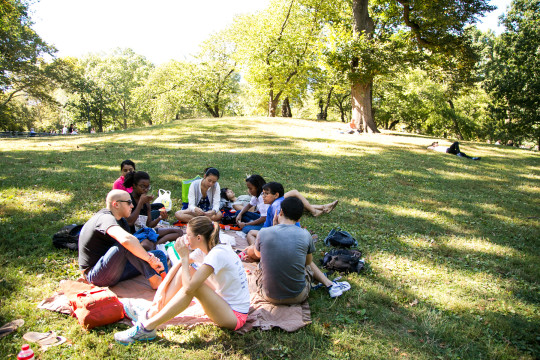 Occasionally, I make it out for some night shooting too. There's something eerily pleasant about running a place as desolate as central park at night, especially when I know I'm surrounded by the bustle of Manhattan.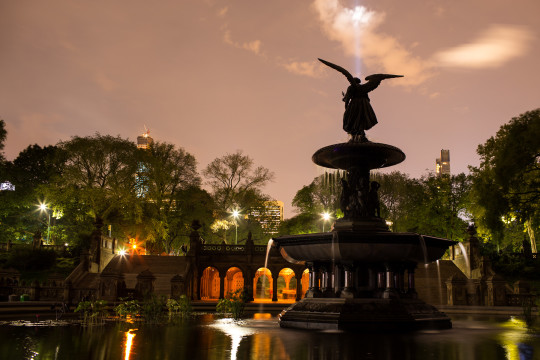 Eventually, I realized that the Poet's Walk, the big mall bordered by 4 rows of towering American Elms, was going to be spectacular when they turned to autumn colors. Therefore, with DSLR in hand, I ran there to capture it. Blah, it was way too early. The leaves were still too green for my taste.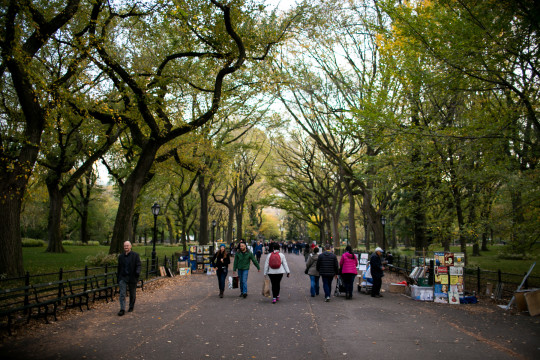 Waiting for the leaves to change on the elms actually corresponded nicely with my growing running habit, and it definitely helped to motivate it. On some days, I would do my standard run along the East River, but every couple of days I'd pick up my camera and make it out to the Poet's Walk. Still to early though.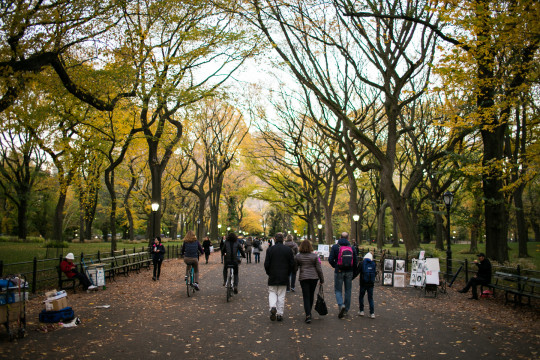 And again and again (like 5 other times not pictured). On days I didn't bring my camera, maybe I would go to Trader Joe's all the way across town to pick up groceries. On other days, I started looping around the reservoir, upping the run to 5 or 6 miles. Eventually, I got a satisfactory shot — not the cleanest shot ever — but hey, it's a crowded place.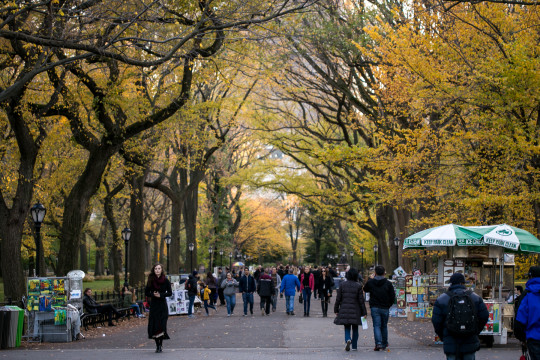 Alas, now it's the end of November and the autumn foliage is fading. The ice rinks are starting to come out and the runners are starting to move indoors to hide from the cold. At this point though, I've invested in dedicated running clothes, and my range has extended enough to reach Central Park and explore a couple new places. I'll try to keep it up. Now, I'm just waiting for the first big snowstorm to blanket the Poet's Walk!