I tend to start my years mentally in September, coinciding with the academic year. I leave the true Gregorian new years for reflecting on what's happened in the year just ending.
Studying this week has negatively impacted my prose ability, but nonetheless, 2015 was great.
Music
2015 was a musical year. Thanks to Music & Medicine at WCMC and all my friends for making this happen. My violin was resurrected for the first time since 2008. Then, I borrowed my brother's viola and learned how to play that in our orchestra. Playing with the orchestra in the Lincoln Center, a string quartet at graduation (in Carnegie Hall!!), another quartet for Cornell's presidential inauguration, forming my quartet and playing at the anatomy memorial, performing for patients, faculty events, random gigs, and just for fun.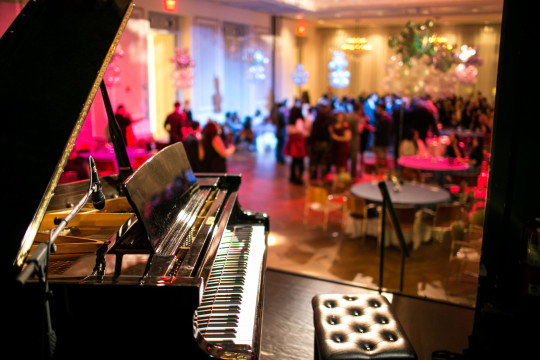 I learned a lot of piano pieces this year, but I'm proudest of Mendelssohn's 2nd piano trio, even though we never performed it =( . Debussy's L'isle Joyeuse is the project I'll carry over to the new year.
Running
The newest addition to my life is the most different. I've never been an athlete before, and I'm still not an athlete, but training and testing and monitoring my body has been such a novel experience. From training schedules to diet to injuries to two-hour runs, it's been revealing and rewarding.
Design =(
I gave graphic design a shot this summer but discovered that the barrier of entry was too high. That's okay though.
Photography
It doesn't quite compare to 2014's ridiculous track record facilitated by living in Santa Barbara and doing nothing but hiking and outdoor adventures all summer, but 2015 had its share of excursions. Kicking it off with a trip with the '17 hiking group, some heavy snow in NYC (unlike now…), then the snowshoeing calamity. Going to Belize with classmates, which was a wonderful trip complete with spelunking, jungle hiking, making chocolate, iguanas, and more. During the summer, St. Louis with my brother(s), New Orleans with the family, Nashville with new friends. Bringing the class of '19 to cAMP pre-orientation and breakneck ridge. The three back-to-back-back autumn hikes upstate. Finally, spending Christmas with family at Pinnacles National Park in California. Shoutouts to everyone who let me tag along on their hikes.
This remains by far my favorite way to use my camera, but it's still a privilege to be the camera dude at all those events, like the fundraisers, the winter formal, the fake wedding (lol), and the real wedding too.
Med School
In 2015, my classmates and I learned about all the body systems. Heart, lungs, gut, excretory, endocrine, reproductive, blood, skin, brain/mind, musculoskeletal, and immunological. Lots of sitting in classrooms together. Or not together, thanks to recorded lecture technology and 2x speed playback.
2016 will be much more involved, as most of us will be doing our rotations, working and learning for real in the hospitals. I'm scared that it'll push everything else out of my life… Only time will tell, though.
End
I feel a little isolated right now holed up and cramming my brain full of information for my upcoming board exam on February 8th (yikes!). But nahhhh. Not during the 2015, not now either. Here I am studying out of the book my roommate gave me, using resources recommended by friends, and commiserating long-distance with my classmates, and supported by my family.
Happy New Year, everyone! 2016 is going to be great.