Ostensibly my family and I were vacationing in Cancún, but although we did sleep in a beachside resort, we spent basically all of our brief trip taking shuttles and buses to excursions all around the Yucatán peninsula.
First: cenotes! The technical definition is vague, but it's where the limestone bedrock gives way to reveal the vast underground freshwater system. Sunken caves, mangrove tree groves, sinkholes, random holes in the ground, wherever fresh water was exposed. Cenotes were holy to the Mayans who once populated the peninsula. The cerved a myriad of purposes: drinking water, bathing pools, water of the gods, a connection to the underworld, a place to throw human sacrifices, etc.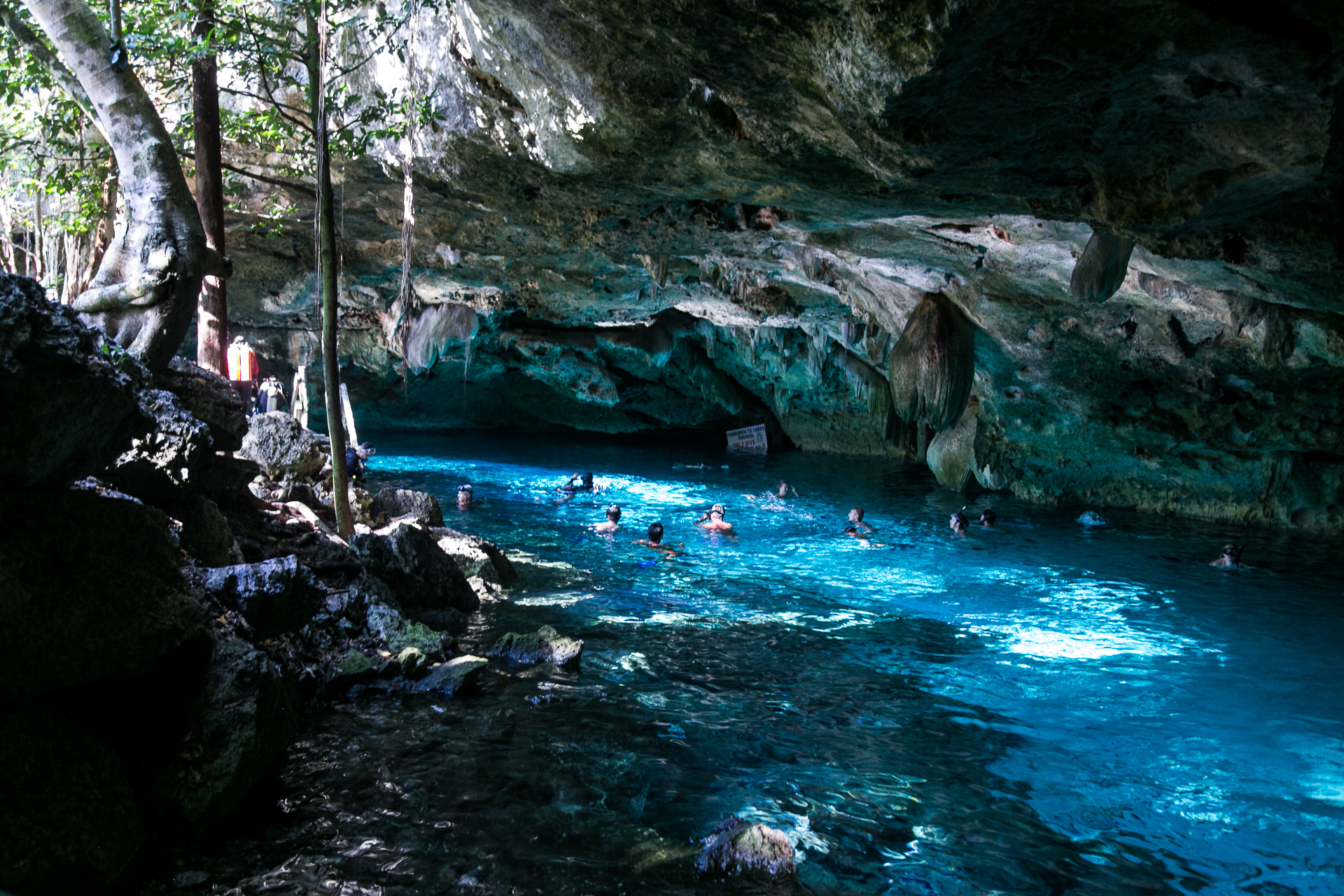 The cenote where we snorkeled was incredible. Brilliant blue water illuminated by streaks of morning light filtering into the mouth of a true limestone cave, replete with stalactites and stalagmites and columns and ribbons and all the other awesome cave formations. Just, underwater. Obviously I didn't get submerged shots because my camera is incompatible with aquatic activities (i.e. my camera is insoluble).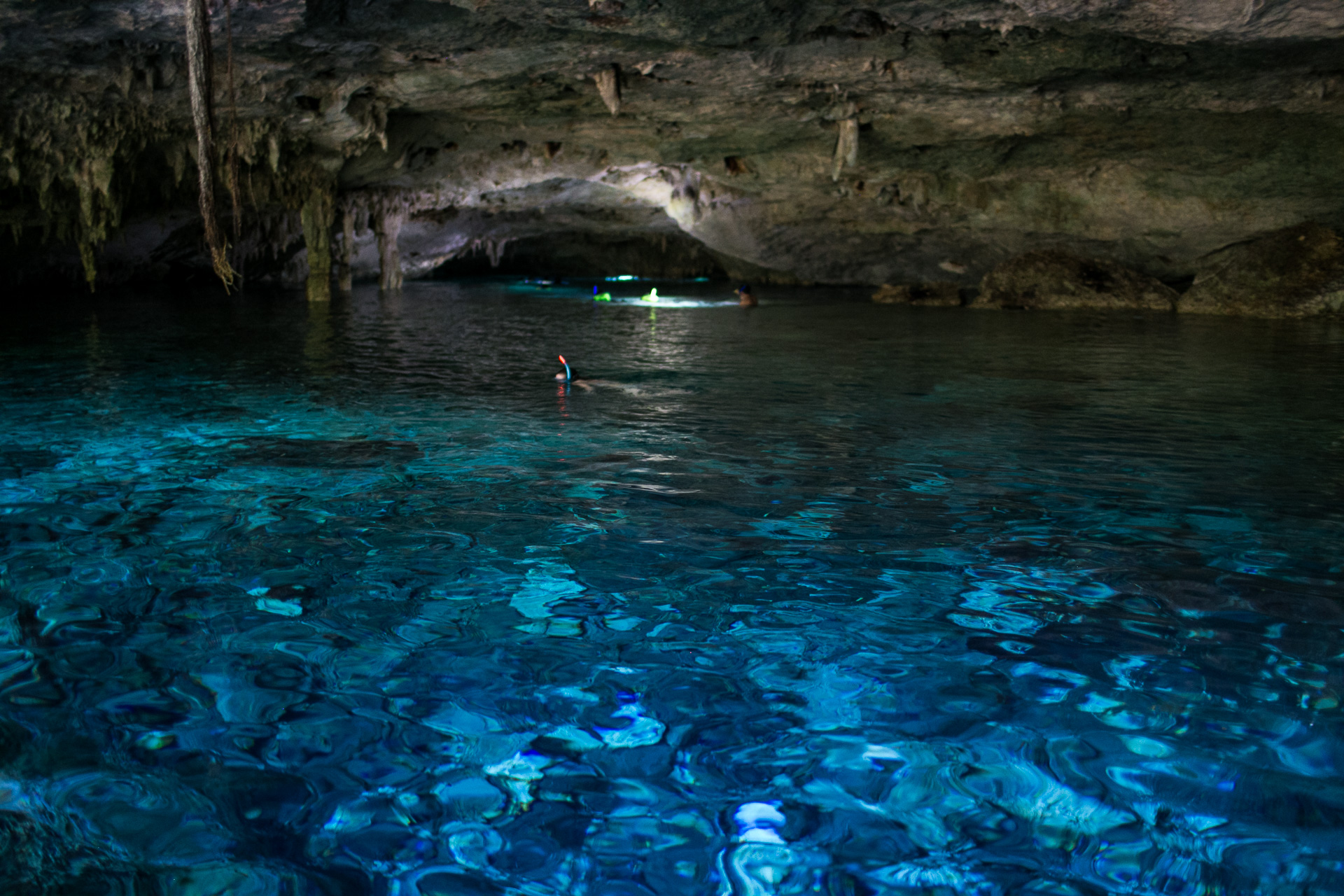 Following that, we ventured out to a coral reef just off the shore in the open Caribbean Sea. We were somewhat successful in swimming out snorkel among the fish (which is big news for be because my past few snorkeling excursions have been vomit-filled), but it was still a tough swim.
Finally, after a giant lunch where we chowed down on three whole rotisserie chickens, we went wading in a pool of water in a mangrove grove (is that the term?). There were tiny fish that would come to nibble at your feet if you stood still.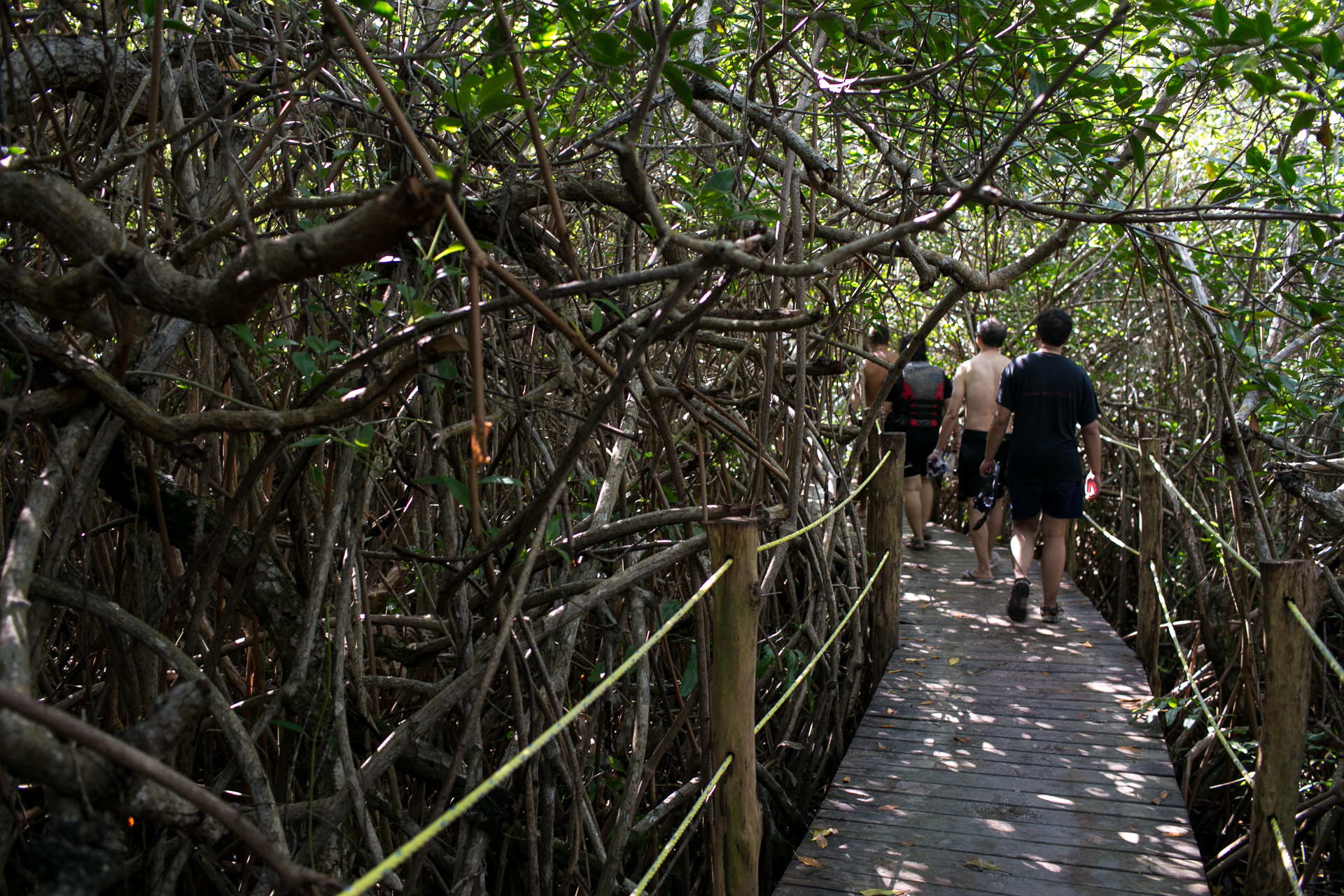 The next day, we took a bus to Mayan ruins at Coba, some two hours south of Cancun. There, we passed by many smaller ruins before arriving at a monstrous 42-meter pyramid in mild disrepair. They let us test our knees by having us climb up. It felt steeper than it looks.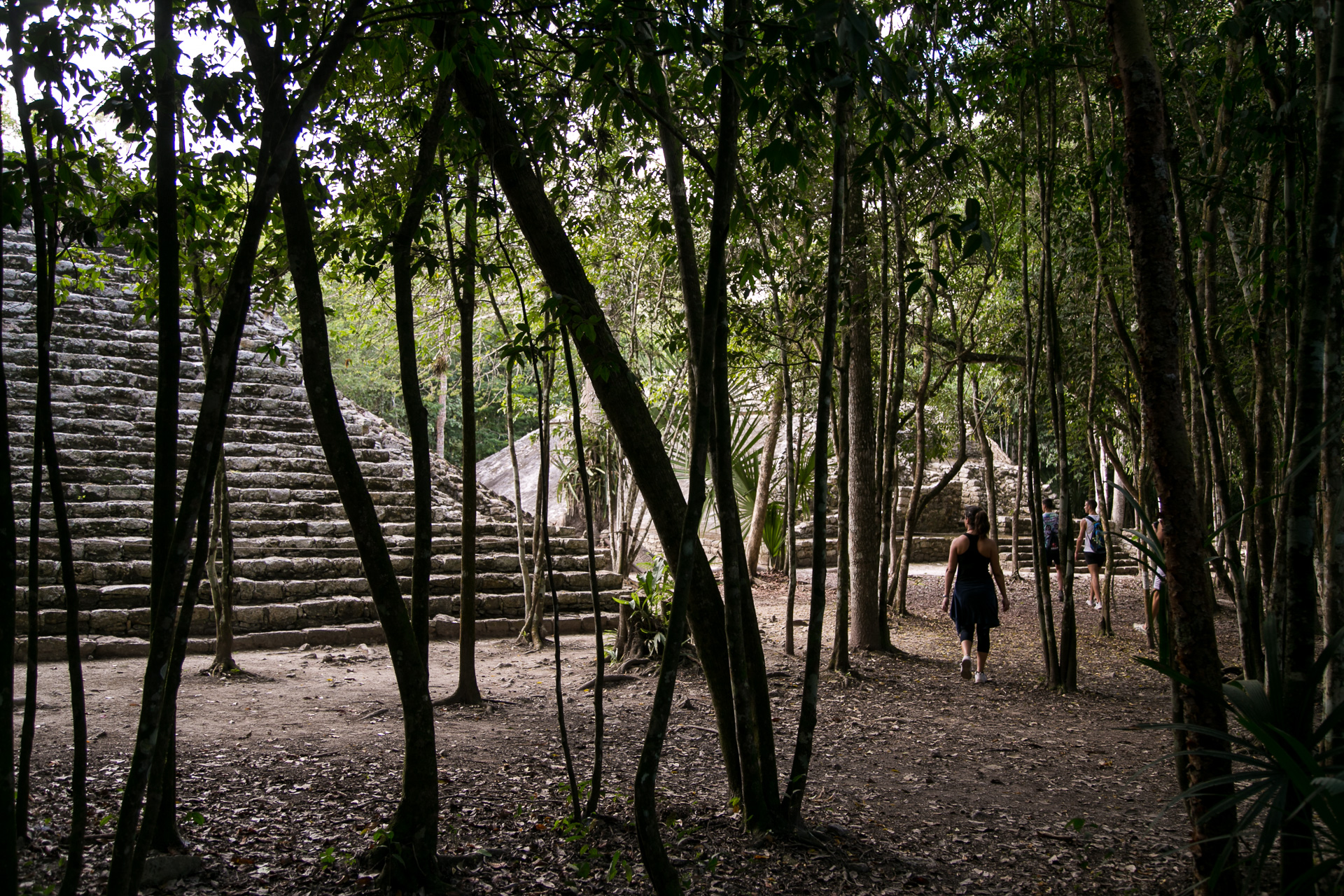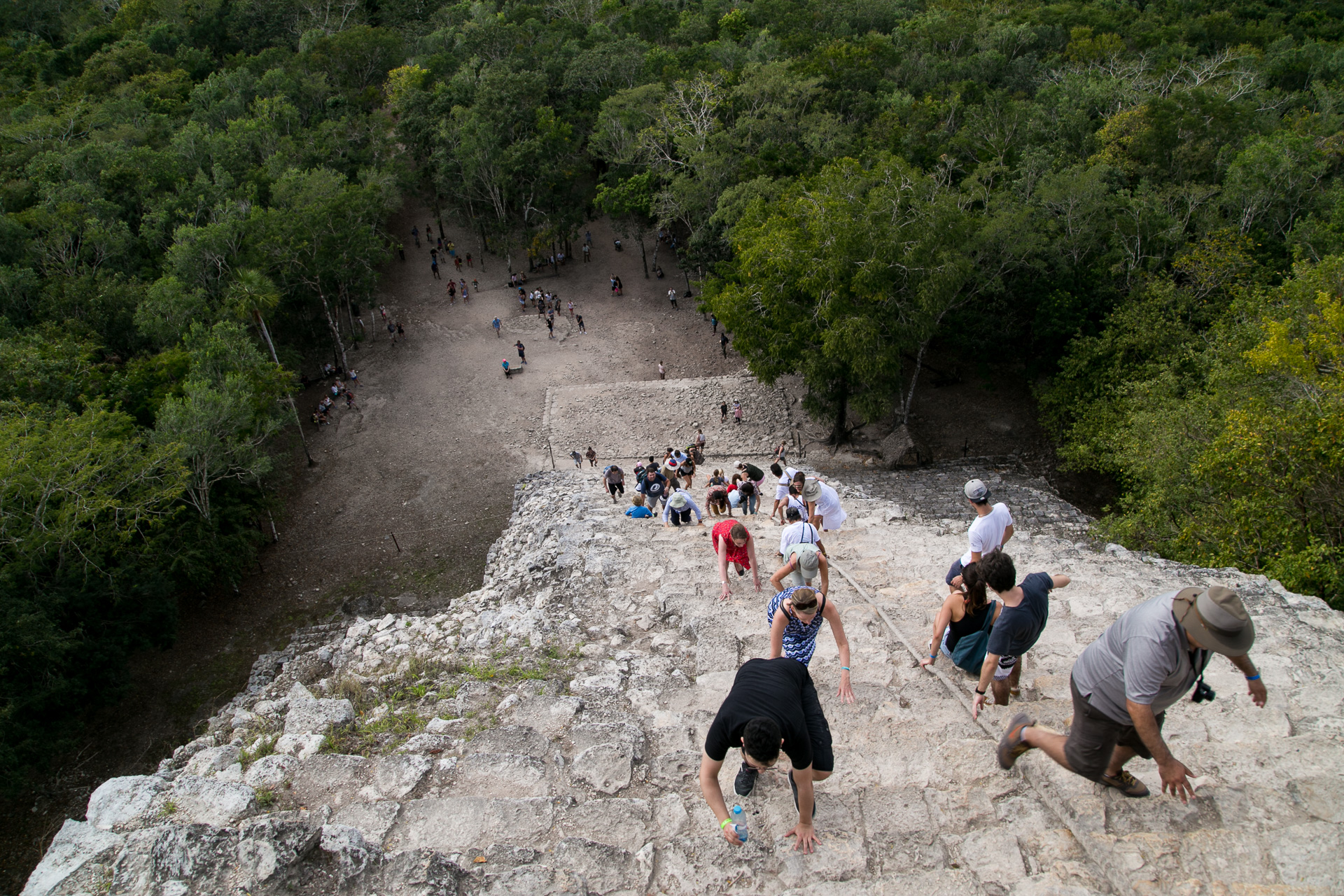 Then we checked out a cave cenote. From above ground it looked like just another spot in the flat forest, but through a random hole in the ground was built a descending wooden spiral staircase which led to a massive subterranean swimming pool filled with the same brilliant blue water. We got to go swimming.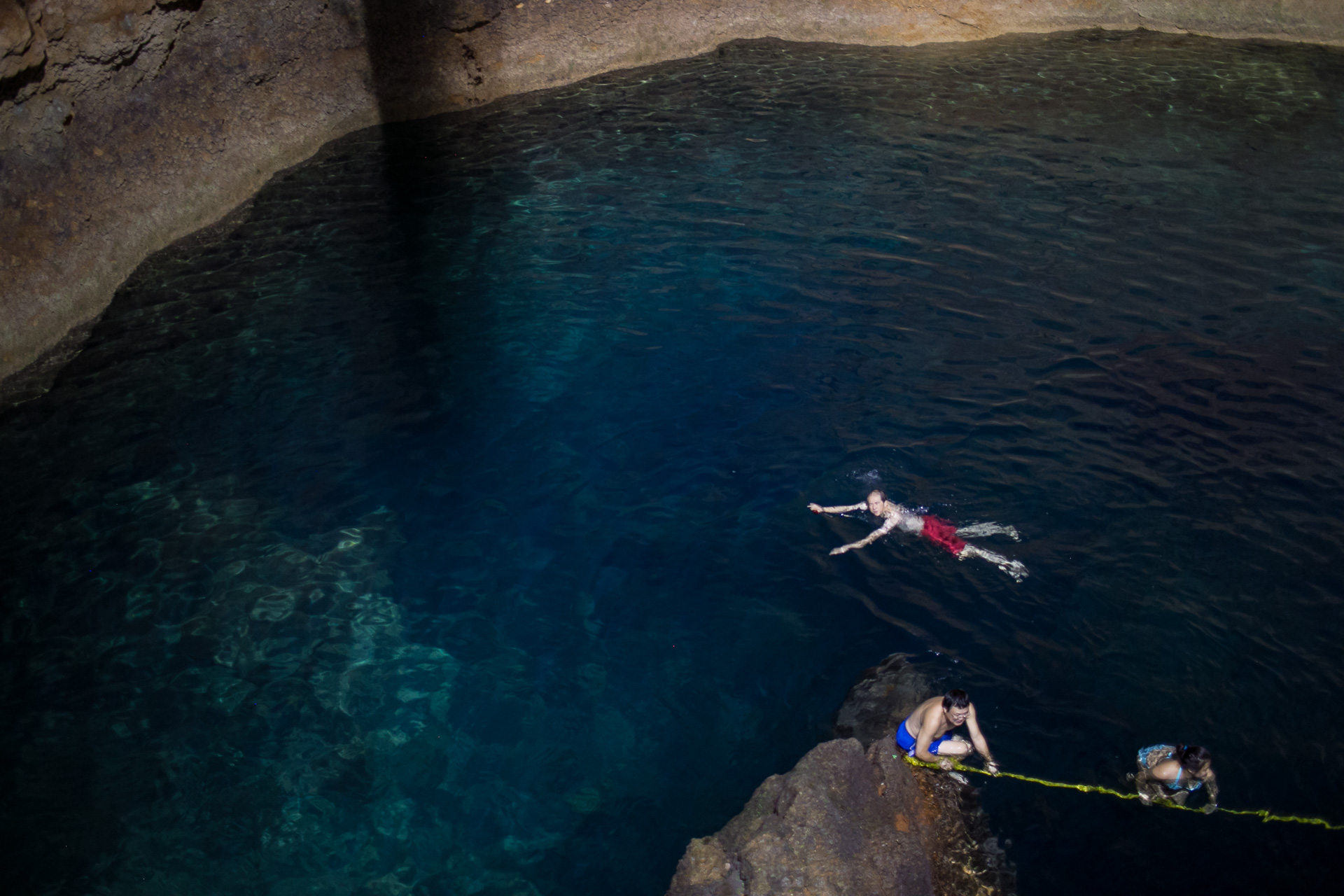 Then we dropped by the seaside fortress temple at Tulum. Despite it being strategically situated on a rare perch above the beach and despite our dearth of beach time, we still didn't visit the beach there.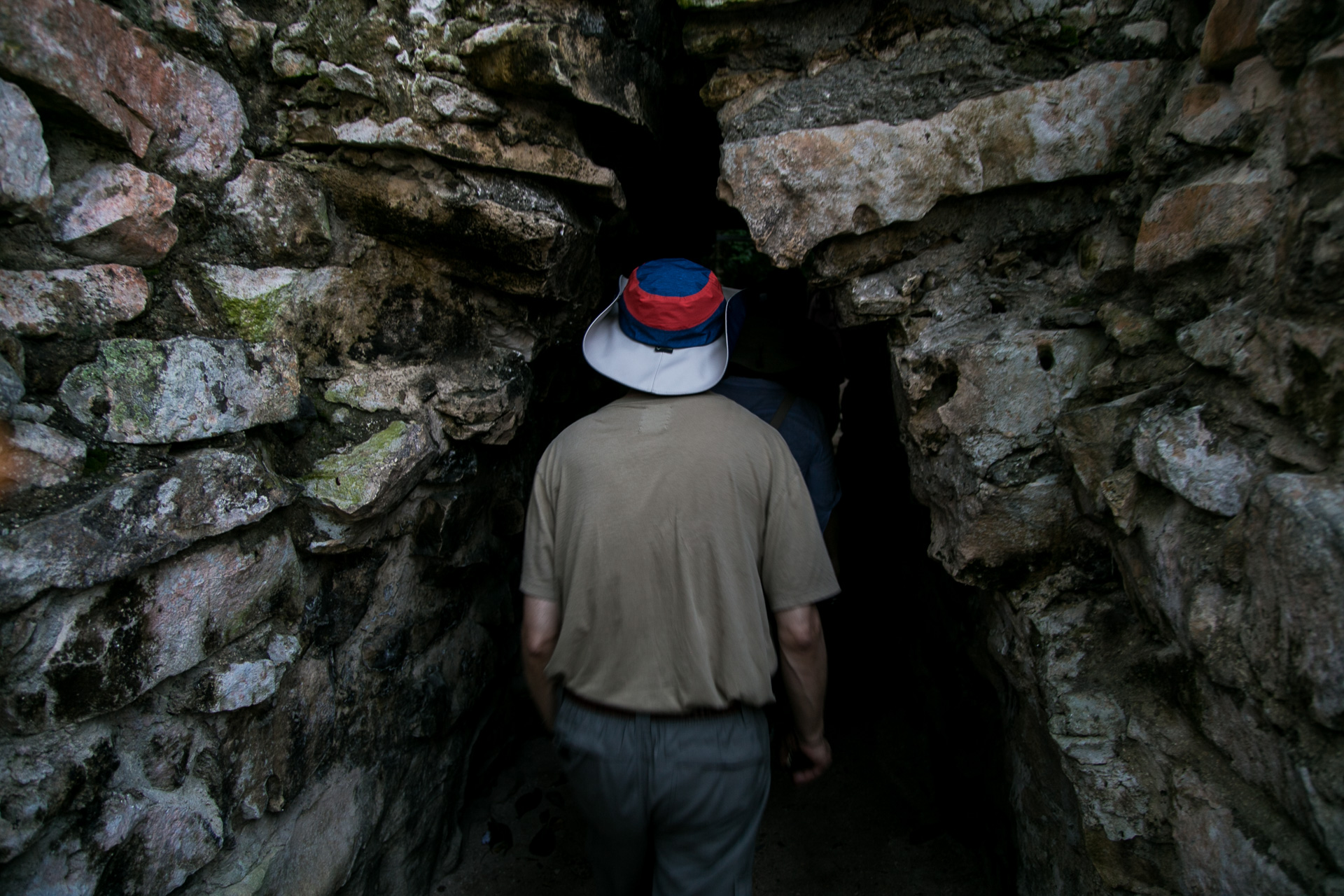 Late that night, we ventured out into La Isla and the "Fashion Harbour," where we were greeted by outlets of fashion brands and garish over-the-top Mexican restaurant tourist traps. Ugh.
Finally, on Christmas, we took a bus out to Chichen Itza, the site of a magnificent pyramid. Built in the 1300s, it has been restored and named one of the 7 new Wonders of the World. It has 91 steps on each side plus 1 pedestal in the center, signifying the 365 days of the calendar (the Mayans relied heavily on timekeeping for agriculture).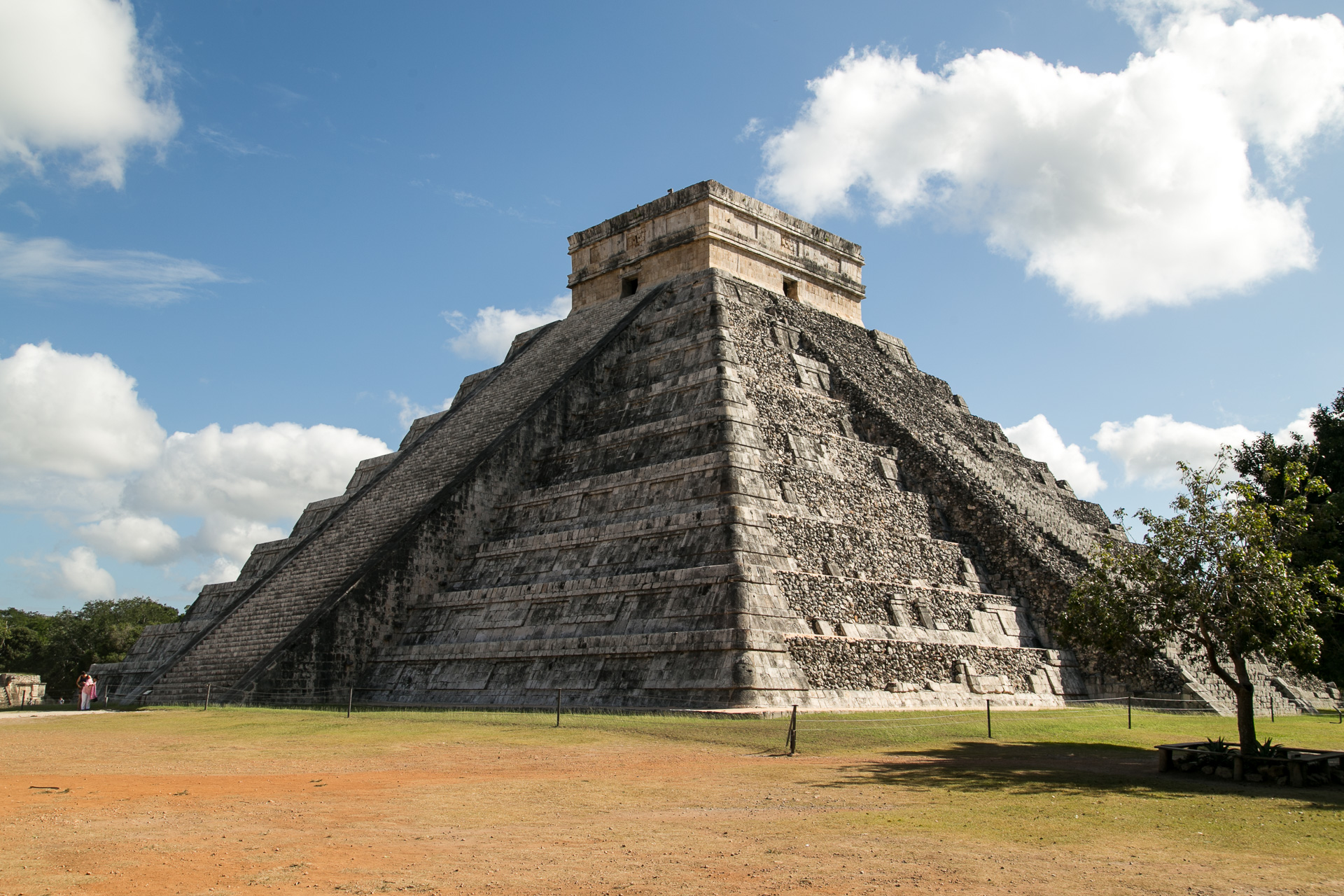 We enjoyed a lunch at a 5-star resort built rudely close to the Chichen Itza site. So close, in fact, that there are historic ruins on the very property itself. Some of the old limestone blocks had been lifted from the ruins to construct some of the hotel.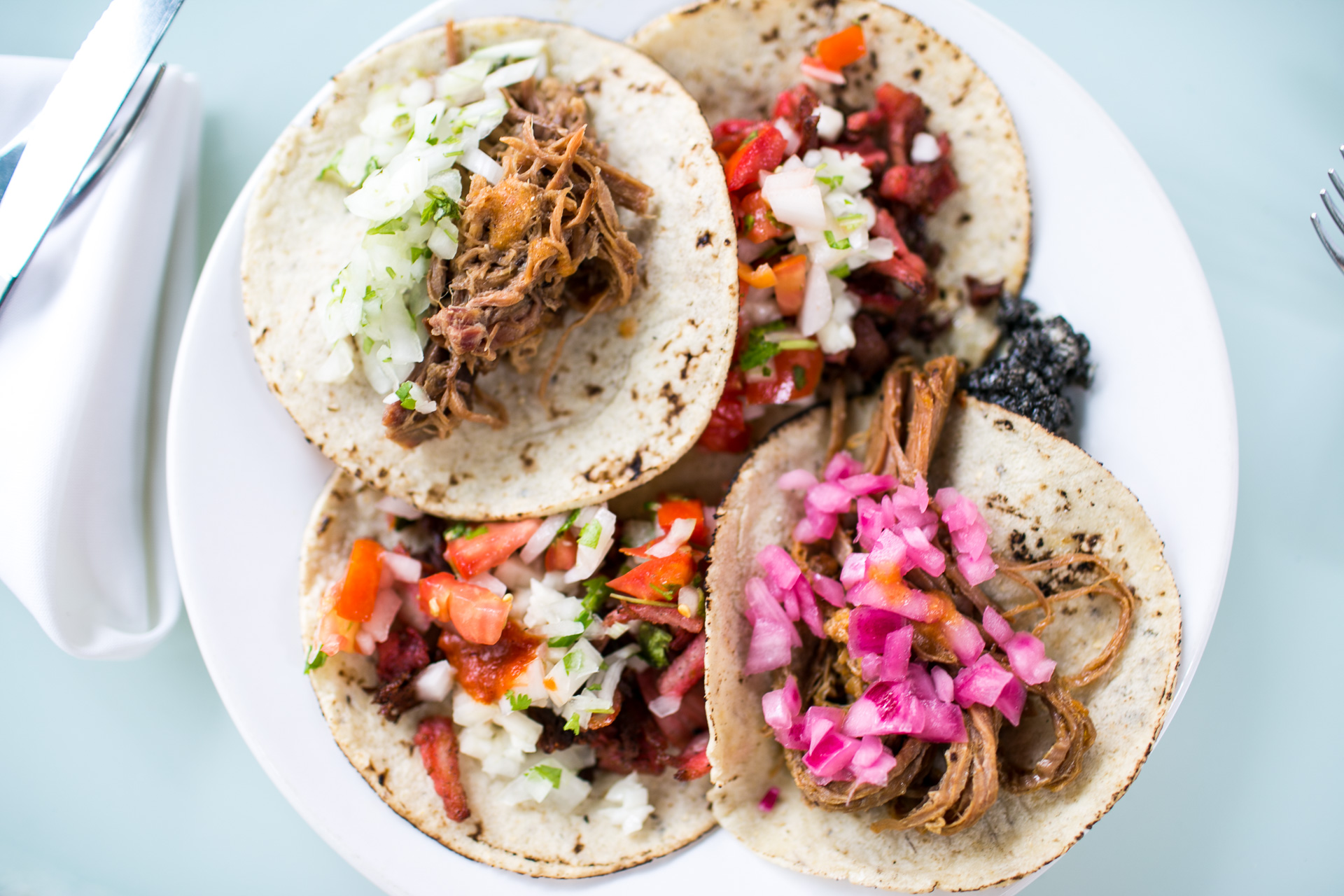 And finally, finally! On the last afternoon, we got back to our resort in time to catch the sunset from the beachside pool. Ha ha, beachside pool. What a concept.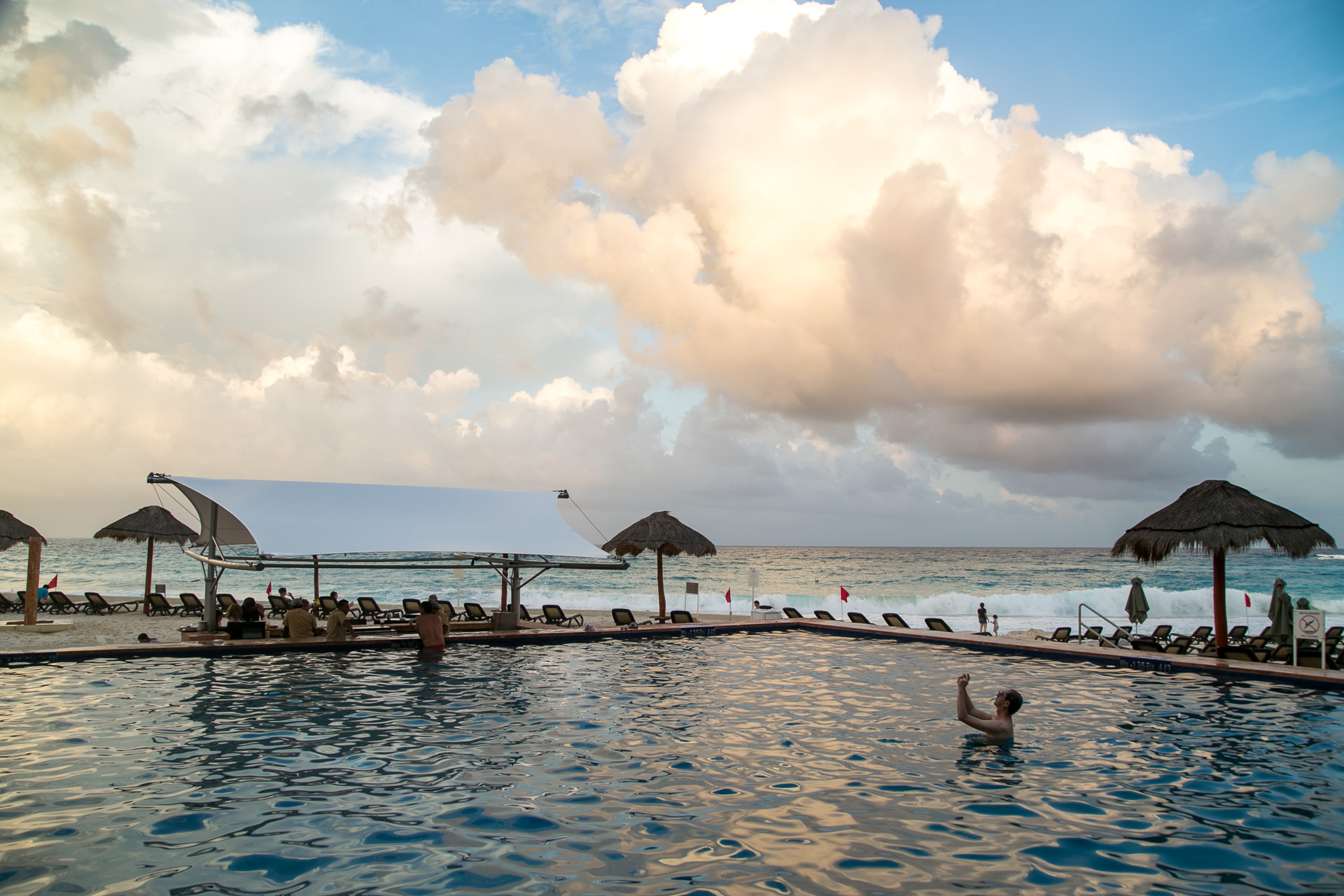 If you find yourself on the beaches of Cancún, definitely make time to explore the historic, interactive, and beautiful non-beach attractions.