To celebrate Lunar New Year, we made nian gao (stick rice cake). And because I don't have steaming capacity yet, we baked it. And because I don't have steaming capacity yet, I made lu rou fan (braised pork rice) instead of turnip cakes or other traditional dishes.
Lu Rou Fan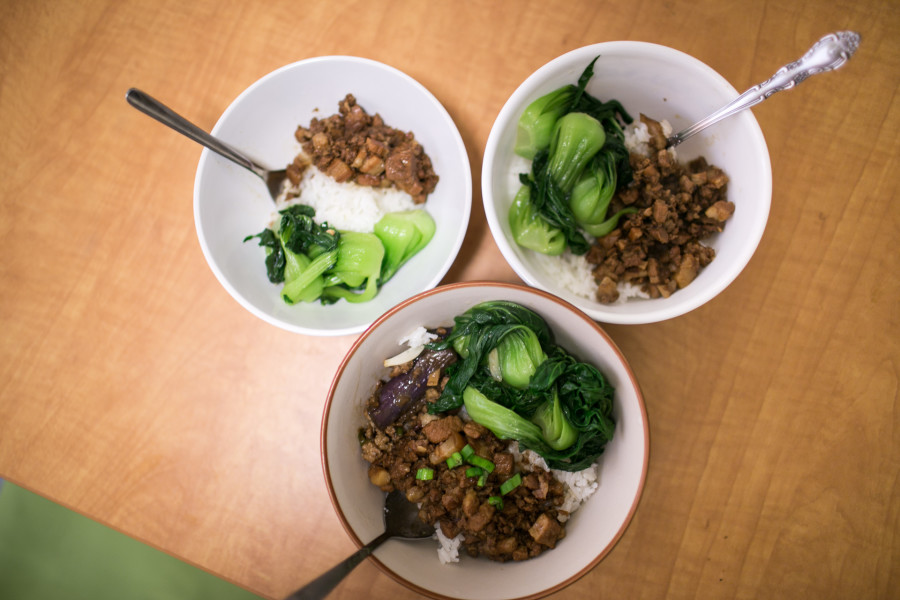 Ahh, one of my favorite Taiwanese comfort foods. What's not to like about animal fat and soy sauce on white rice? Halfway through frying 8 shallots that I had painstakingly peeled, I realized that fried shallots is a prefabricated ingredient I have in a jar sitting in the pantry. Tracking this recipe, with input from others.
Edit 8/29: I don't like this formulation. Consider it defunct.
Fry

8 shallots

finely sliced. Pat dry.

In leftover oil, brown

2-3 lb ground pork

or

pork belly

chopped to 1/4″.

Add

3 cloves garlic

minced, then the shallots.

Add

1/4 cup dark soy sauce, 1/4 cup light soy sauce, 1/2 cup cooking wine, 1 tsp sugar, 1/2 tsp five-spice powder

, enough

water

to cover.

Simmer for 3-4 hours to reduce sauce.

Optionally add peeled hard-boiled eggs halfway through.

Serve on rice topped with scallions.
---
Nian Gao
Oops, I bought red bean paste instead of red bean beans. Turns out sticky rice cake is sticky.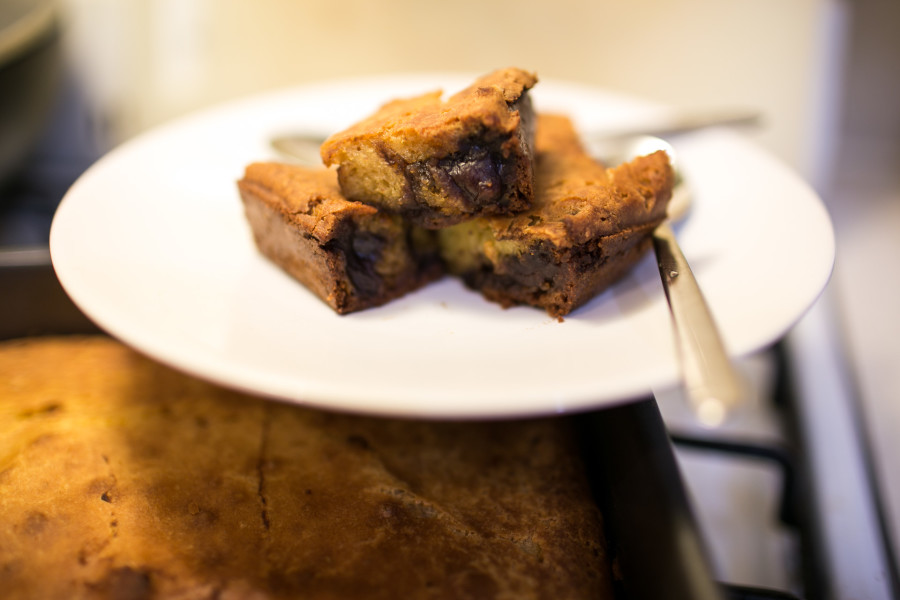 Whisk together

16oz box

of Mochiko sweet rice flour,

6 tbsp butter, 2.5 cups milk, 3 eggs, 1 cup sugar, 1 tbsp baking soda

.

Spread half of batter on 9×13-in pan, spread over 15oz can of

red bean paste

, cover with other half of batter.

Bake at 350 F for 40-50 minutes, until set.