It's like banana bread, but with fewer bananas (0) and more squashes (1). This is what it looks like being made.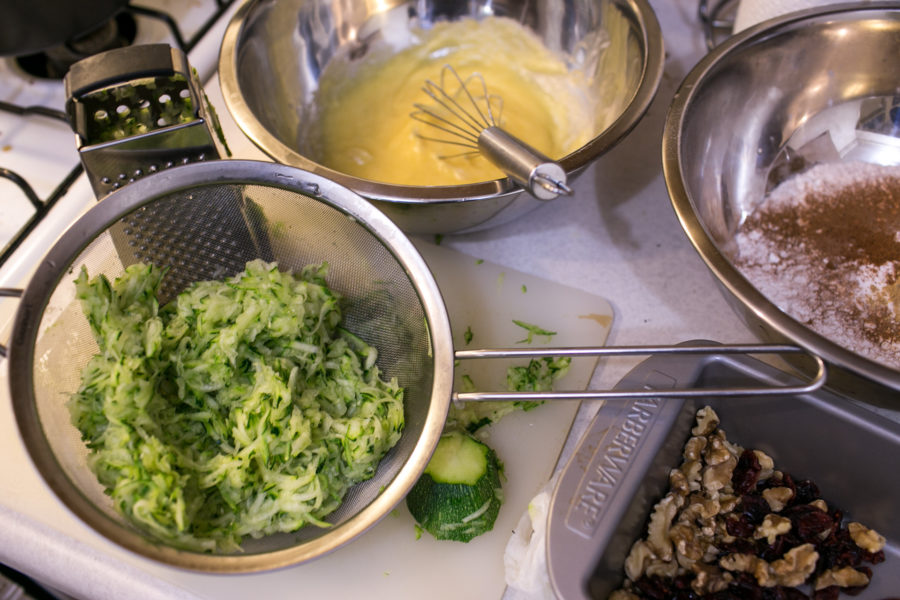 Recipe from simplyrecipes.com. Could probably do with <.75 stick butter though haha. Walnuts and dried cranberries are great additions.
---
Zucchini Bread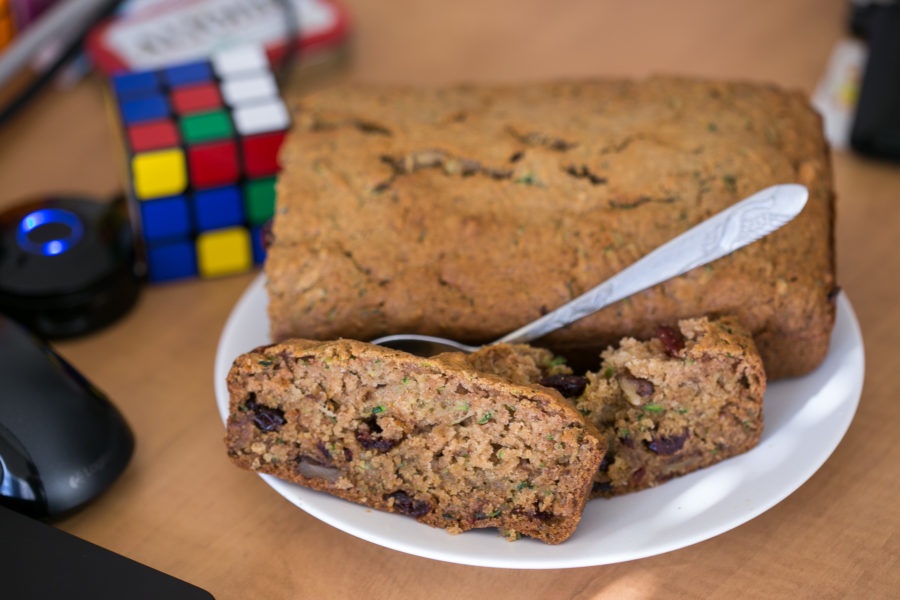 1.5-2 cups zucchini (approx. one large squash), coarsely grate and drain.

6 tbsp melted butter, 1 egg, 1 tsp vanilla, 1/8 tsp salt, 2/3 cup sugar. Add zucchini.

Add 1.5 cups flour, 1 tsp baking soda, 1 tsp cinnamon, 1/4 tsp ground ginger, 1/4 tsp nutmeg.

Add optionally 1/2 cup nuts and/or dried berries.

350 F, 50 minutes, until clean toothpick.