This is akin to the bread you find in Chinese bakeries. They're often stuffed with fillings such as custard, red bean, or cha siu, or topped with crusts to make those Hong Kong style pineapple buns (foreshadowing!!!) but as this is my second time ever working with yeast, I'm starting small with just plain loaves.
Recipe from thewoksoflife.com, as always.
---
Milk Bread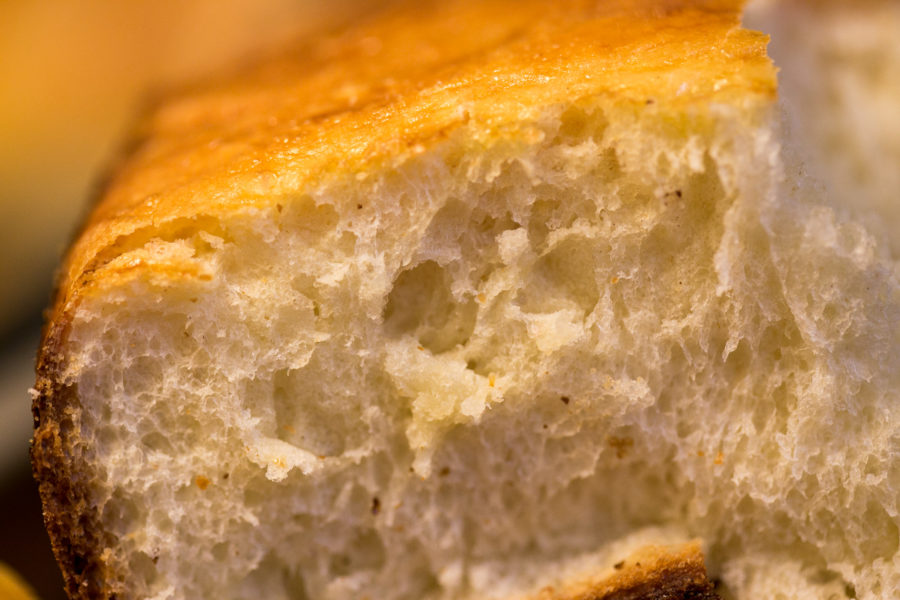 Combine

2/3 cup heavy cream

,

1 cup whole milk, 1 egg, 1/3 cup sugar, 1 cup AP flour, 3+ cups bread flour, 1 tbsp yeast

(1 packet),

1.5 tsp salt

. Knead for like 20 minutes.

Proof for 1 hour, until grows 1.5x. (cover bowl with damp towel, place in warm spot)

Punch down, knead a little to rid of air bubbles.

Divide into 8-12 rolls/knots. Place into greased pans. (e.g. 3 rolls in a 9×5 pan, 5 knots scattered in a 9×13 pan).

Proof for 1 hour.

Brush with egg wash:

1 egg

,

1 tsp water

.

Bake at 35 F for 23-25 minutes, until golden brown.

Brush with syrup:

1 tsp sugar in ~1 tsp hot water

.