Here are some pork recipes.
---
I was looking for a stable recipe that I could cook basically anytime without worrying about fresh herbs and spices. This worked well.
Chinese-style Braised Pork
Brown

3-lb pork shoulder

. Transfer to baking dish.

Saute

4 cloves garlic

sliced,

2" ginger

sliced,

3 small chilis

sliced.

Mix

1 tsp five spice

,

2 tbsp brown sugar

,

2 tbsp rice vinegar

,

3 tbsp soy sauce

,

1/2 cup water

. Pour over.

Bake covered at 300 F for 1.5-2 hours until very tender. Turn once. Serve with juices.
---
As written back in February: I saw a pork loin roast for $3.99/lb at TJ's and thought it'd be a good idea to buy it. Then, when attempting to cook it, I realized I needed spices, so I went back to TJ's for some fresh rosemary.
Pork Loin Roast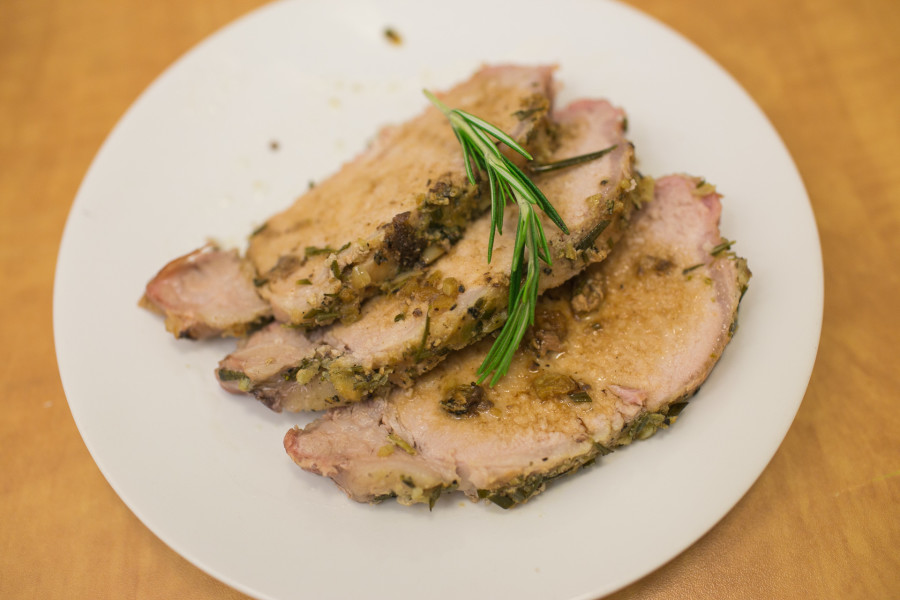 Combine 3 cloves garlic crushed, 1 tbsp (dried) rosemary, a good amount of salt, some pepper. Mix in 2 tbsp olive oil.
Take a 2.5-lb pork loin, poke holes with a knife. Brush with marinade.
Roast at 350 F for about an hour in 1/2 cup white wine. Start fat side down, occasionally basting in juices, Add some water, and flip.
Served sliced, with juices poured over.
---
Carnitas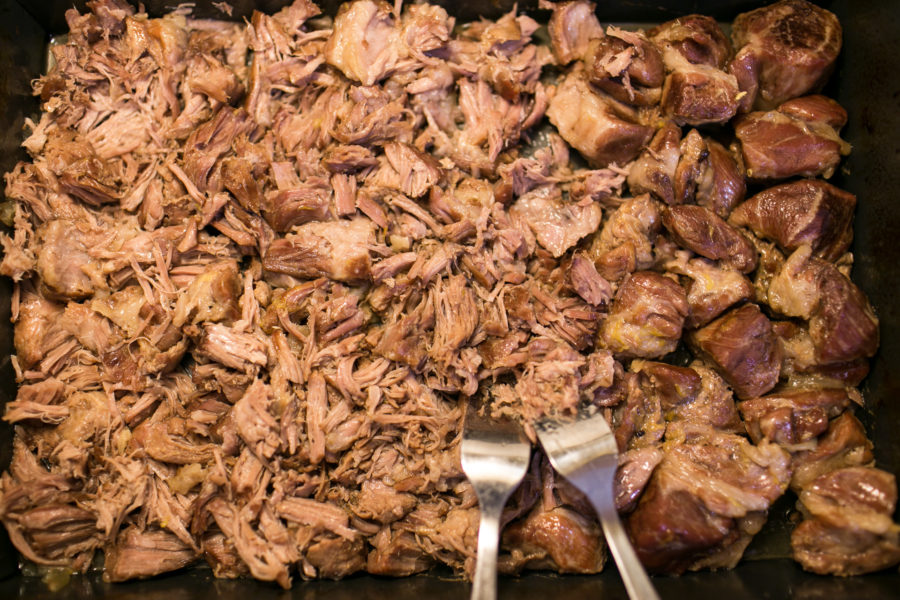 See carnitas post.
---
Cha Siu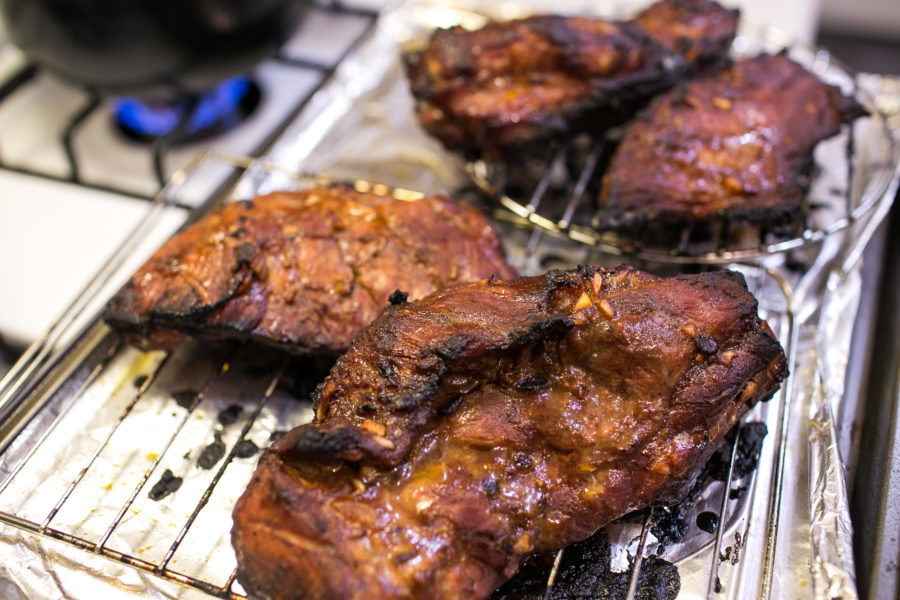 See cha siu post.