San Bei Ji translates to "three cups chicken," hinting at a simple elemental recipe of 1 cup each of soy sauce, cooking wine, and sesame oil. Please don't actually use that recipe. That would be 1) a lot of chicken; 2) really oily and stinky-fragrant considering how strong modern sesame oil is. Recipe from thewoksoflife.
San Bei Ji (Three cup chicken)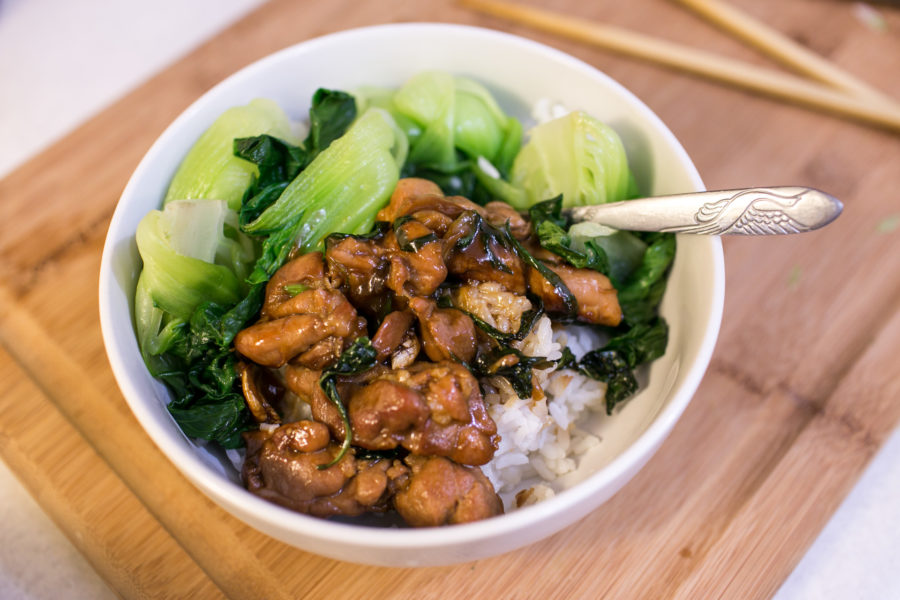 In wok, infuse

2 tbsp sesame oil

,

1 inch ginger

sliced into rounds,

3 cloves garlic

sliced.

Sear

1.5-2 lb chicken thighs

cut to strips or pieces.

Transfer to small pot. Add

1/4 cup shaoxing wine

,

2 tbsp dark soy sauce

,

2 tsp light soy sauce

,

1/2 tsp sugar

. Simmer covered for 10 minutes.

Uncover to reduce sauce. Add

2 sprigs thai basil leaves

,

2 scallions

sliced.