For three weeks, Sing For Hope has scattered 60 pianos painted by local artists all around the five boroughs of New York City. After today, they will be transported to their final homes: NYC public schools.
I don't know why I decided to challenge myself to visit as many of them as possible — especially during a pretty busy stretch in med school — but that's what I did!
It was a fun project which combined three of my hobbies: music, photography, and wandering the city on foot/bike. I deliberately wore the same running outfit on every trip, but in reality I was Citibiking with my DSLR and tripod slung over my shoulders.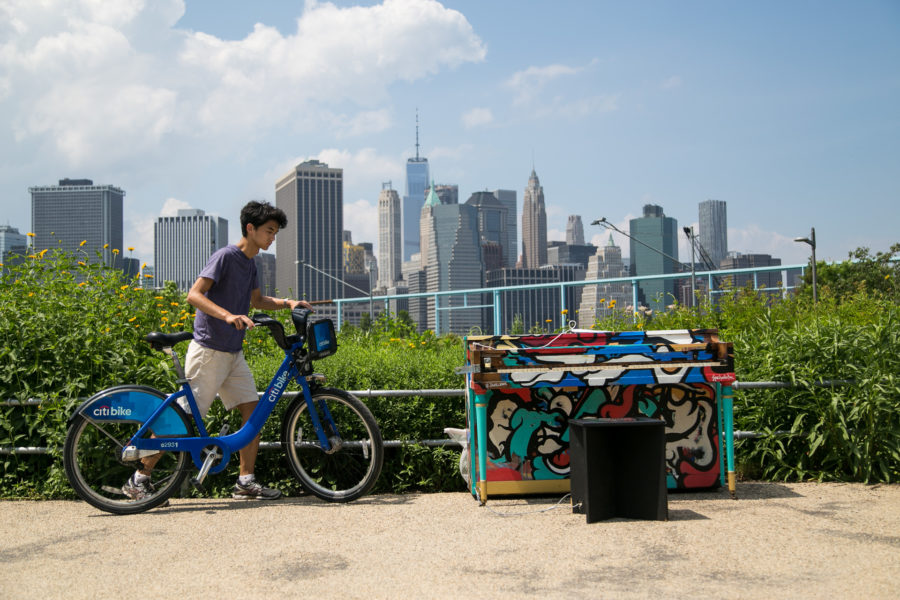 The piano is a powerful instrument. That's really what this recurring annual project is about. Put a piano somewhere and people will gather around it to share music. I met many other pianists. Some were true artist-types about my age, but others were less expected. Some were businessmen clad in suits. Some were street cleaners, or street hustlers, or passing tourists. Some were little kids dragging their friends along to listen to them play. The pianos even attracted singers, guitarists, bassists, entire jazz bands.
I heard all sorts of genres too. I'm a strictly classical pianist, leaning towards French Impressionism at the moment (though the spontaneous audiences much preferred the bombastic Gershwin Prelude). However, other people played jazz improvisation, pop arrangements, accompaniments to all sorts of singers.
One exchange stood out. At Madison Square Park, I met a brilliant pianist who was homeless at this time. He was a little paranoid and labile at the moment and extremely defensive about his spot at the piano, but he played some Grieg for me and I played some Ravel for him.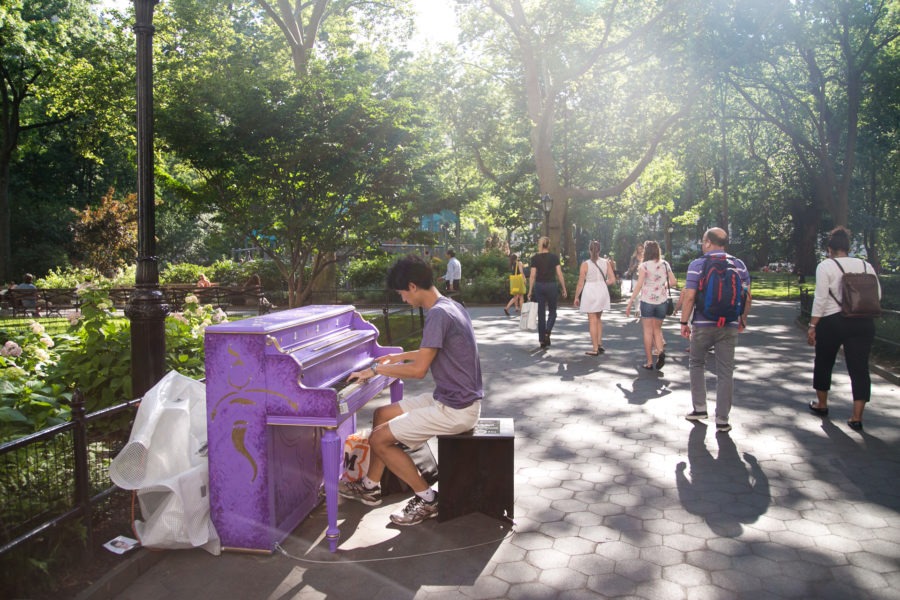 On a personal note, this project drew me to new areas of the city. Even though I cheated a little and focused on finding the closer ones (didn't go to Staten Island or the Bronx, sorry), I still managed to visit so many new places. It brought me to a breathtaking Cathedral in Morningside Heights. Then it brought me deep into Harlem, a neighborhood that I've hardly had the chance to explore. Then the Brooklyn Navy Yard (which I didn't know existed), Long Island City, deep into parts of Queens and Brooklyn.
I have a few other photos of pianos I didn't get to play on, like Tompkins Square Park, Times Square, Prospect Park, a plaza near Madison Square Garden, Marcus Garvey Park. In total, I visited 23 sites, seeing probably 45 of the pianos (28 Liberty Street had most of the pianos on launch day, then 10 pianos later).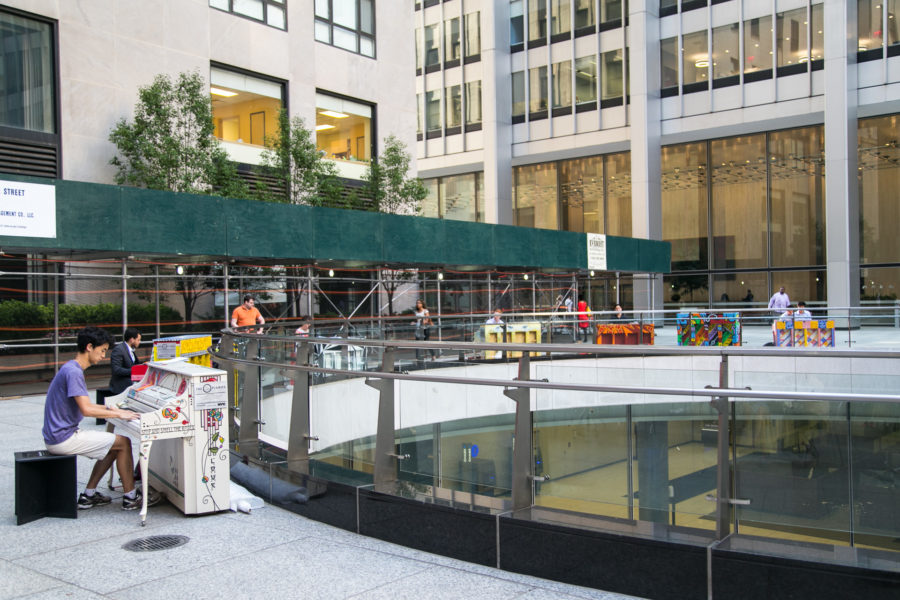 I'll leave you with this piano outside the New York Stock Exchange. Sometimes, New York City can feel like an imperious and impersonal metropolis. However, a bunch of colorful pianos serves a great reminder of how lively and vibrant our city really is.