First time baking with yeast? Obviously, the best first bread to bake is a Jewish ceremonial braided egg bread. It's so strange to leave a small lump of dough in a sealed bowl, come back two hours later, and find it's warm and grown to double the size. It's alive!!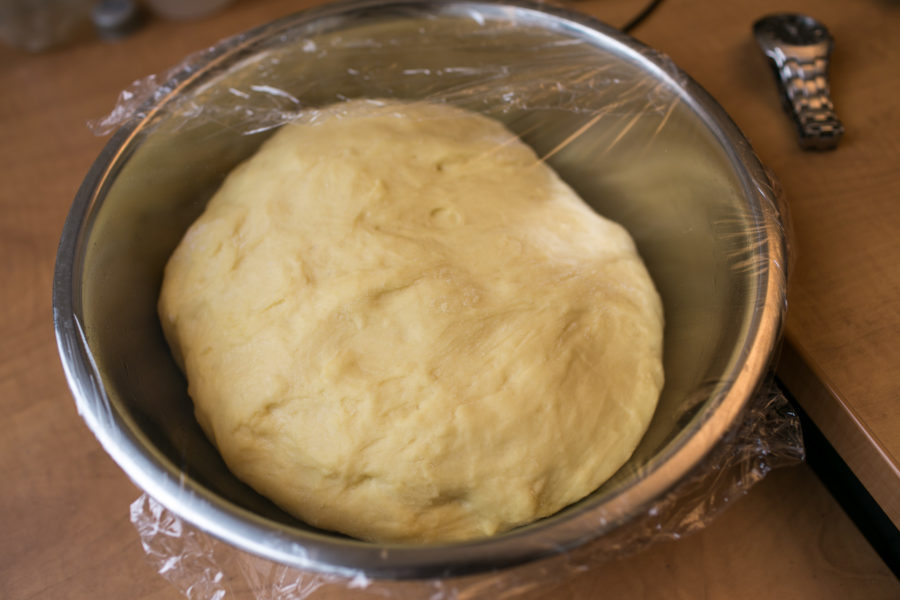 I've also never really braided anything. Well, unless you count sutures, lol.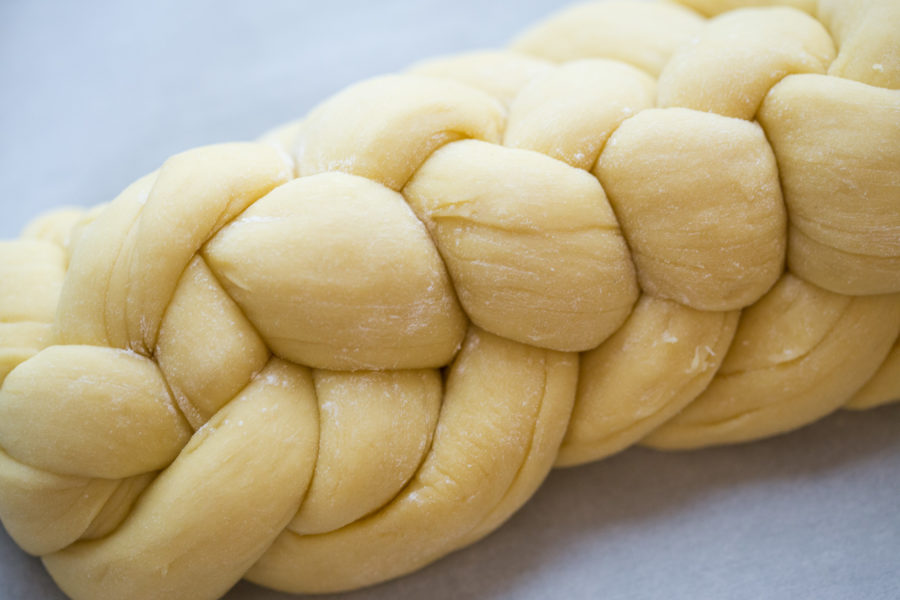 Informed by many recipes and braiding videos around the internet, prominently thekitchn.com.
---
Challah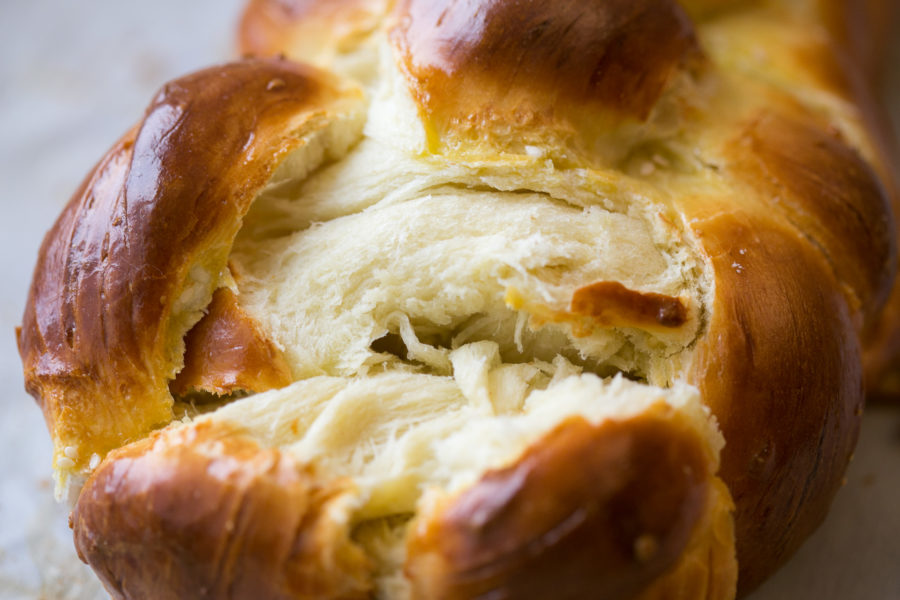 1 packet (2.5 tsp) yeast

, sprinkle over

1 cup lukewarm water

and

pinch sugar

. Let stand until frothy.

Combine

4.5 cups flour

,

1/4 cup sugar

(or honey),

2 tsp salt

.

In a well in center, add

2 eggs

,

2 egg yolks

,

1/4 cup neutral oil

(or 1/2 stick butter), activated yeast. Mix until shaggy.

Take out, knead for 10 minutes, adding flour as necessary (ended up using ~1/2 cup more flour)

Place in oiled bowl, cover, place somewhere warm, let rise for 2 hours to double size.

Cut into 6 pieces. Roll and stretch each into 1-inch thick ropes.

Pinch together at top. Cross outer strands, start with top one. Braid: Take outside strand and bring it to middle, then bring second strand on opposite side to outside to replace it. Mirror process on other side. Repeat until end. Pinch ends and tuck under loaf. Plump loaf.

Place on parchment on baking sheet. Sprinkle with flour, cover with cloth. Let rise for 1 hour.

Brush with most of the egg wash:

1 egg

+

1 tbsp water

.

Bake at 350 F for 30-35 minutes. Rotate pan halfway through, brush emerging crevices with egg . Bake until deeply browned and sounds hollow when tapped on bottom. Cool until warm.