Okay, extending this post.
---
The fluffy cheesecake has been making (jiggly) waves across social media thanks to BuzzFeed Tasty.
For my first iteration, I took justonecookbook's recipe and halved it for a 6″ pan. It came out less fluffy and more tart than I expected. My friend then offered me a tried and true recipe to use for next time. Will be updated after next trial.
Japanese Souffle Cheesecake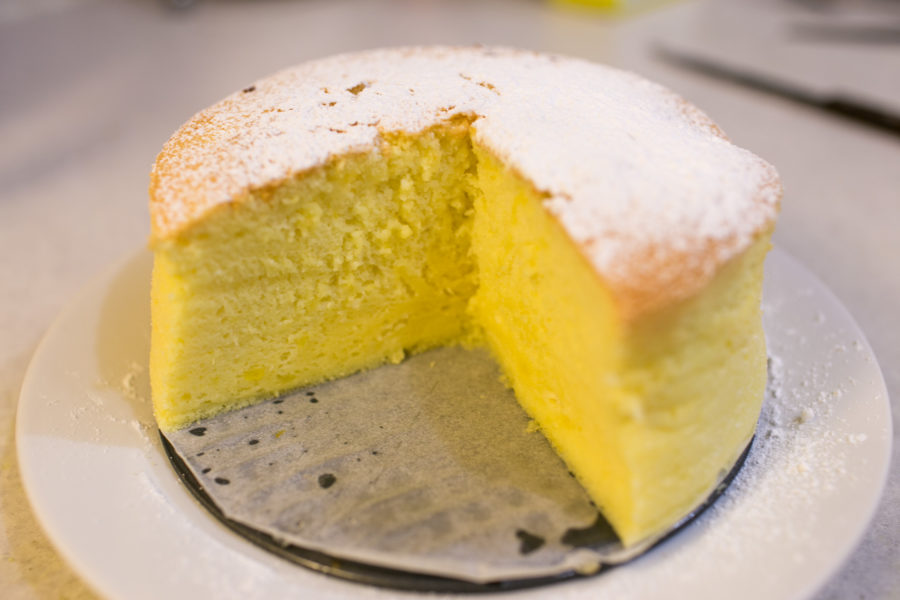 Prepare 6-in cake pan, lined with parchment paper on bottom and at least 4" on sides.

Over double boiler, melt

150g

(5.3 oz)

cream cheese

,

2 tbsp butter

,

100 ml

(.42 cups)

heavy cream

Whisk in

3 egg yolks

slowly.

Sift in

4.5 tbsp cake flour

(approx. 4 tbsp all-purpose flour, .5 tbsp cornstarch)

Zest in

half lemon

, add

2 tbsp lemon juice

.

Refrigerate.

Whip

3 egg whites

, cold, until opaque and bubbly (2 minutes). Slowly add

100g

(~1/2 cup)

sugar

, then beat at high speed until soft peaks form.

Fold meringue into batter gently in thirds.

In water bath, bake at 320 F for 70-75 minutes, then 300 F for 10 minutes, until top is golden brown.

Dust with confectioner's sugar, serve with strawberries.
---
With the leftover cream and borrowed cake pan and mixer, I couldn't help whipping up (literally) another Japanese style pastry. They love their fluffy things. Recipe from washoku.guide.
Except it didn't turn out that fluffy. Boo.
Matcha Sponge Cake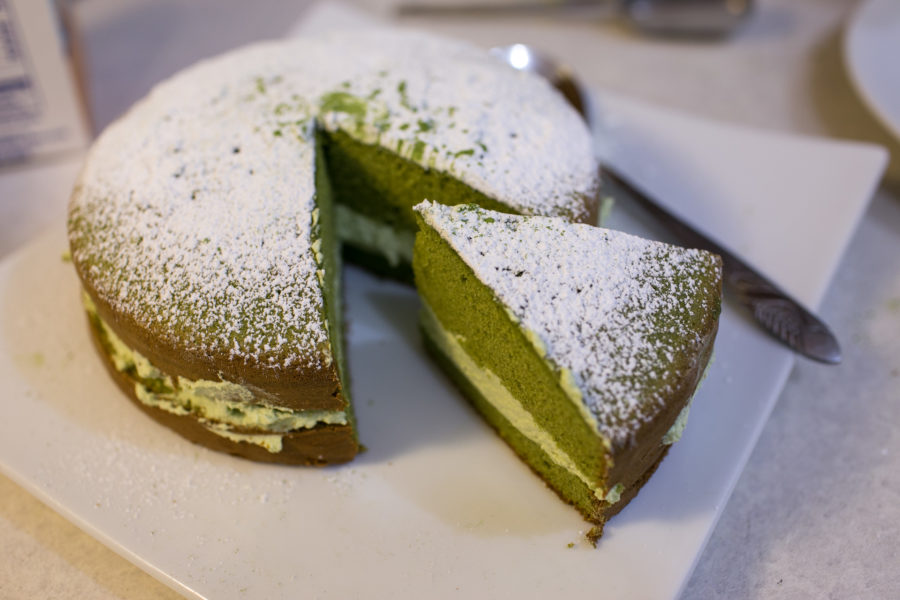 Line 6" springform pan with parchment paper.

In clean bowl, whip

2 egg whites

while gradually adding

80g (~3/8 cup) sugar

. Whip meringue to stiff peaks.

Mix in

2 egg yolks

.

Sift in 66g cake flour (

~1/2 cup AP flour, 1 tbsp cornstarch

) plus

6g (~1 tbsp) matcha

. Then fold in.

Melt

20g (1.5 tbsp) butter

into

33ml (2tbsp + 1 tsp) milk

. Slowly stir into batter.

Pour batter into mold. Eliminate bubbles, smooth surface.

Bake 30-35 minutes at 170 C (340 F)

Cool on rack, then refrigerate for a day.

Slice horizontally and fill with (matcha) whipped cream. Dust with confectioner's sugar.
Matcha Whipped Cream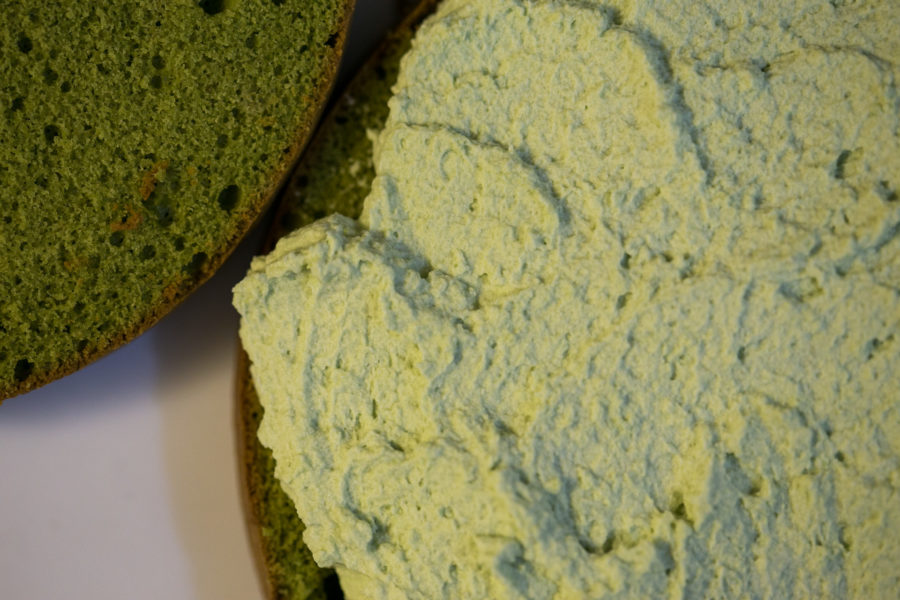 Freeze metal bowl and metal whisk for 10-15 minutes.

Add 1/2 cup heavy cream over 1 tbsp sugar, 1/2 tsp matcha. Whip to stiff peaks.
---
Castella (Japanese honey cake)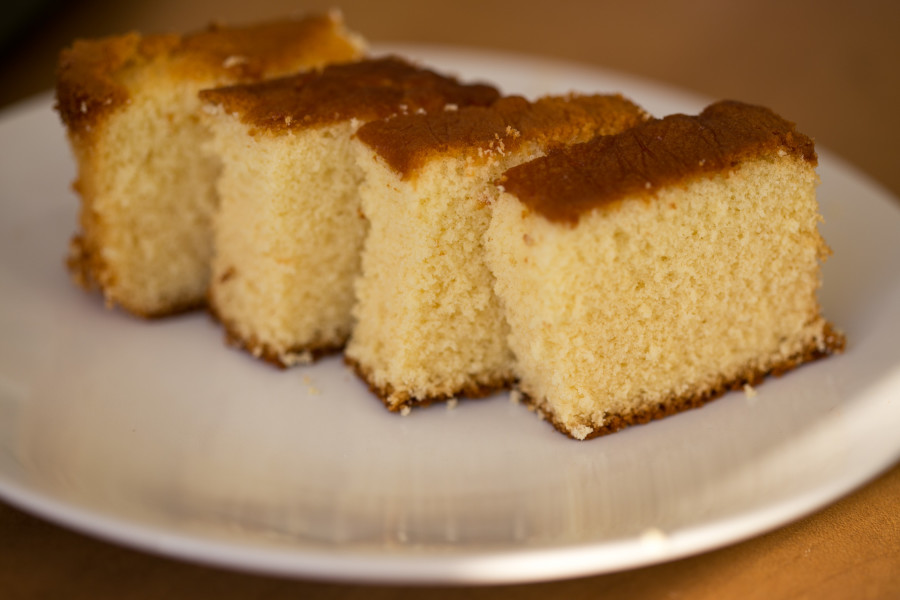 I may import the recipe here to better categorize it.